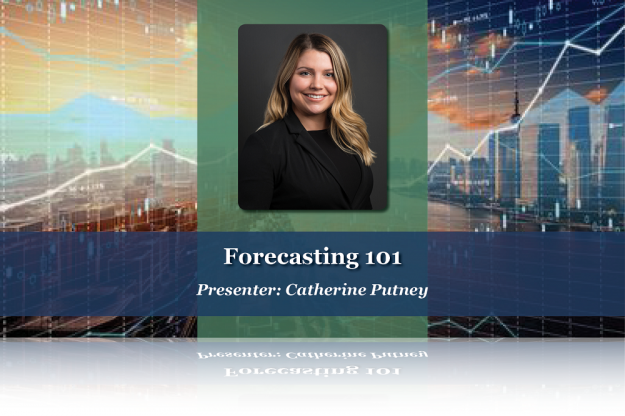 September 2018 - Forecasting 101
About the Webinar
Join ITR Economics' Speaker and Economist, Catherine Putney for the Forecasting 101 webinar as it provides listeners the tools to understand the fundamentals of ITR forecasting methodology. The discussion will begin with the mathematics behind extrapolating the rates-of-change commonly referenced in ITR publications.
Next, we will cover understanding and utilizing leading economic information. Remember, correlation doesn't always mean causation. We always validate the logical links from leading indicators to your business. This is the ITR advantage over other agencies that rely solely on the math.
Understanding your position on the business cycle is essential, but knowing how to act on that information is equally crucial. Our objective in this webinar is to provide not only information regarding your economic footprint, but also the right management advice for each phase of the business cycle!
Values provided:
An understanding of the company's position on the business cycle
Management strategies to take back to the company
Ability to utilize leading economic indicators to your advantage
Still Have Questions?
Interested in September 2018 - Forecasting 101 but want to learn more? Feel free to reach out and talk to an expert today.