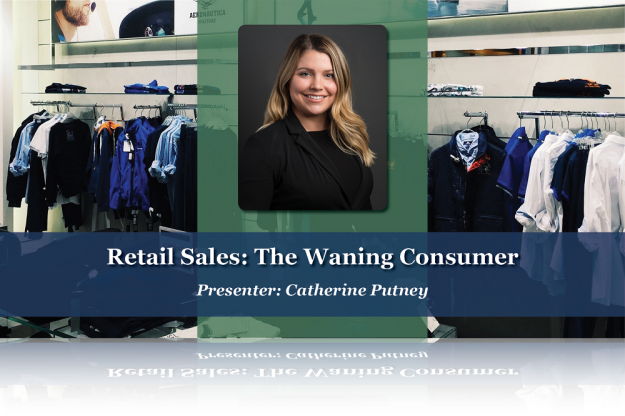 February 2019 - Retail Sales: The Waning Consumer
About the Webinar
Join Speaker and Economist Catherine Putney as she presents listeners with ITR's outlook for retail sales in 2019 and beyond. In addition to covering the "big picture" for the US retail industry, this webinar will address specific sectors within retail. These include (but not limited to) the automotive, food and beverage, general merchandise, online, and home improvement. ITR will discuss consumer health trends such as wage growth and disposable income and their impact on retail sales. Understanding the direction of both the macroeconomy and the retail sector in 2019 will help you effectively strategize for your business and stay ahead of your competitors.
Values provided:
Know what business strategies to implement when retail sales slow in 2019
Understand which retail sectors will fare better than others this year
Recognize how consumer trends and inflation impact retail sales
What will attendees receive?
Attendees will get a transparent view of the US retail sector and ITR's expectations for the industry in 2019 and beyond. The webinar will enable listeners to make appropriate strategic business decisions to enhance their competitive edge as we head into this year's slowdown.
Still Have Questions?
Interested in February 2019 - Retail Sales: The Waning Consumer but want to learn more? Feel free to reach out and talk to an expert today.