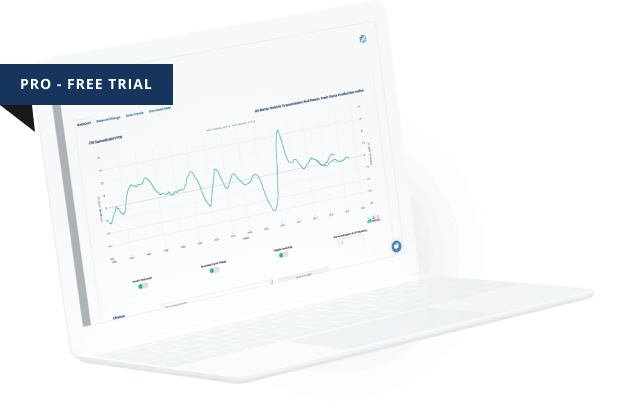 Datacast Pro (Free Trial)
With your free 30-day trial of our data analysis tool, YOU take control, gaining a clearer vision of where your company has been and where it is going in relation to the market.
Values Provided:
Disclaimer: Your trial is limited to identify strong correlation between your business data and the datasets in the program. Lead and lag times, names of specific datasets, and other functionalities will be limited.
Data Requirements:
At least 7 years of monthly data.
Choose the metric you are most interested in analyzing, such as sales, orders, cash received, or inventory levels.
Still Have Questions?
Interested in Datacast Pro (Free Trial) but want to learn more? Feel free to reach out and talk to an expert today.