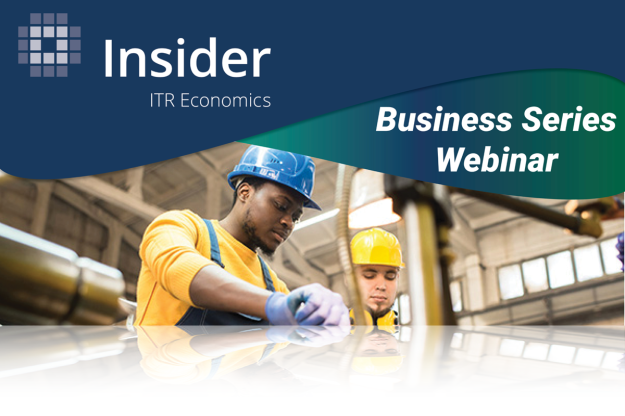 Manufacturing Atlas: The 2024 Edition
This webinar recording is an Insider™ member exclusive! Learn more and sign up today to receive this complimentary recording later this month.
This presentation will be added to your Insider portal on or after September 22, 2023.
About the Presentation
Join ITR Economics as we unveil our 2024 manufacturing atlas – a comprehensive business roadmap. Gain insights into the overall outlook for the manufacturing economy, with a focus on individual market trends. We will discuss the key risk factors that are shaping our outlooks as well as trends in consumer and business financial health, interest rates, inventories, and labor market pressures. The goal of this webinar is to equip you with the pertinent Management Objectives to navigate the 2024 macroeconomic recession and position your business ahead of the curve for 2025.
Values Provided
Updated macroeconomic outlook for 2024−2025 with a focus on manufacturing segments
Outline of key factors that inform ITR Economics' forecasts
Management Objectives to deploy in the development of next year's business plan
Questions Answered
Is ITR Economics still forecasting a recession for 2024? If so, how bad will it be, and when will it end?
How can I prepare my manufacturing business for the coming year?
What economic factors and risks should I be aware of?
Questions about our webinars? Check out our FAQs!
Still Have Questions?
Interested in Manufacturing Atlas: The 2024 Edition but want to learn more? Feel free to reach out and talk to an expert today.