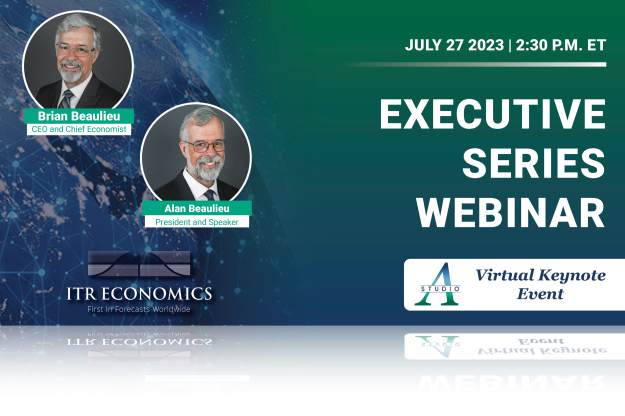 2030s Great Depression Update
Event Details
Live event at

ITR Studio A

- 90-minute presentation - July 27, 2023 at 2:30 p.m. ET
Recording and slide deck included in purchase

(emailed 24 - 48 hours after conclusion of live event)
About the Presentation
What happens in the 2030s will have a bearing on how well our children and grandchildren will fare from an economic perspective. "Prosperity in the Age of Decline" was written expressly with that in mind. Much has happened in the world since the book was published in 2014. Some of the changes have been large and likely enduring. This presentation is the means to get caught up on our latest thinking about the timing and magnitude of the problem. Additionally, we will share a list of industries and markets that we think will hold up relatively well in the depression.
This event is sponsored by boutique investment bank ButcherJoseph & Co., and fractional CFO services firm FocusCFO.

What questions will be answered?
Has the timing of the coming 2030s depression changed?
How bad will it be?
What markets or sectors of the economy might fare better than the overall economy in the 2030s?
What are likely the best ways to create wealth over the next 10 years?
What will attendees receive?
ITR Economics will present the types of business cycles we expect to occur through the remainder of the 2020s.
Attendees will receive an update of ITR Economics' GDP and US Total Industrial Production forecasts through 2036.
For the first time, ITR Economics will provide a list of "recession/depression resistant" industries and markets.
We will discuss our perspective on what asset classes are likely to provide wealth creation not only in the 2020s but also in the 2030s.
Questions about our webinars? Check out our FAQs!
Still Have Questions?
Interested in 2030s Great Depression Update but want to learn more? Feel free to reach out and talk to an expert today.