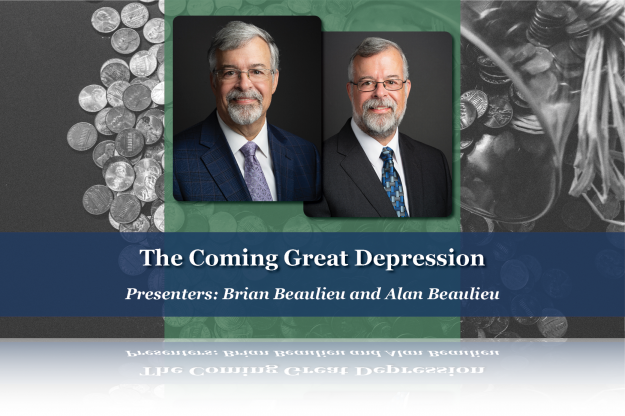 July 2019 - The Coming Great Depression
About the Webinar
The road to the Great Depression will be interesting in and of itself, with many opportunities and changes presenting themselves. Business leaders need to be planning now for those changes, as we all seek to maximize profit and enterprise value.
This webinar will also include an exclusive early look at ITR's new proprietary leading indicator.
Values provided:
Learn how to use the 2020s to prepare for the Great Depression
Understand how to invest before the Great Depression and how to grow wealth in the Depression
Identify the industries likely to do the best in the 2030s
Know what to tell your children so they can be ready
What will attendees receive?
Insight into why there will be a Great Depression
Insight as to how to gauge if the depression will come earlier than 2030
Which industries will do the best in the Depression
Guidelines on how to prepare financially
This webinar is not included with the Insider subscription.
Still Have Questions?
Interested in July 2019 - The Coming Great Depression but want to learn more? Feel free to reach out and talk to an expert today.