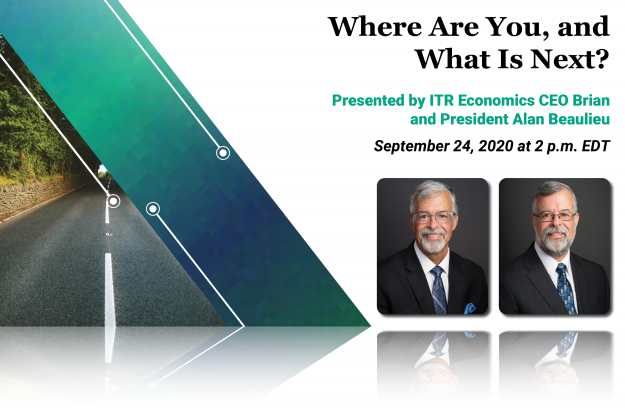 September 2020 - Where Are You, and What Is Next?
The live presentation of this webinar has now passed. Click "add to cart" to purchase the recording.
This purchase comes with a recording and a copy of the slide deck.
About the Presentation
There are economic lows and recoveries, and then there are YOUR lows and subsequent rising trends. As part of the September 24 virtual show presented in partnership with Events United, we will show you how can understand a) where you are as a company now, b) what the signs to look for are that will signal change in your trend status, and c) what you can expect through the next several quarters. Each company is different, and each of us needs to know where we are so we can properly plan our cash, labor, production, and marketing resources for maximum ROI and competitive advantage.
In addition, we will present moneymaking opportunities in different real estate channels. There are some winners in the marketplace and some channels to avoid. Our purpose in providing the analysis and outlook is so you can make money. Tough economic times inevitably equal opportunities for the savvy investor.
Values provided
A solid understanding of where your company is in the business cycle and where you will be in the coming quarters to aid in planning and setting realistic budgets for 2021.
Real estate is a key component in your portfolio; we are going to look at what types of real estate are likely to provide you with the best bang for the buck.
Inflation and interest rates are hot topics. We will address both, and provide our outlook for both through 2022.
Questions to be answered
What is next for my business over the next few months and quarters?
Should we worry about a strong second COVID wave accompanied by a bad flu season?
Which types of real estate are worthy of investment consideration?
Questions? Check out our FAQs!
Still Have Questions?
Interested in September 2020 - Where Are You, and What Is Next? but want to learn more? Feel free to reach out and talk to an expert today.